Hey guys!

MAY CONTAIN SPOILERS. LEAVE NOW OR YOU MAY REGRET IT.


Halloween is tomorrow! If you still don't have a costume, why not cosplay as one of your favorite characters? Here's a few costume ideas that you can put together using items you already have in your closet!
Season one of ZNation has the cast in ordinary clothing. Because it is the zombie apocolypse. No dresses or skirts allowed.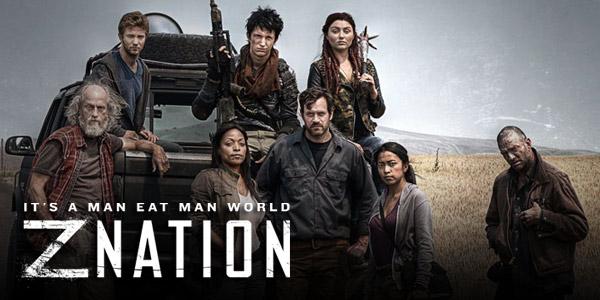 Season 1


Most of what the gang is wearing can easily be found at a store or in your closet. Except the guns. And the ZWhacker of course. I did see something make a really good duplicate on twitter of it though. If you have the drive and the time, I'd definitely recommend making one. It'll make your cosplay more realistic and you have a weapon in case the zombie apocalypse happens on Halloween. It helps to be prepared right?
Now season two is a different story. Most of the clothes can be found in your closet, but some thigns you just don't have. Like Sunshine's GoGo girl outfit or Murphy's gold rim fedora thing. And his jacket. What even is that material?
Season 2
Finding inspiration from one of your favorite shows is always a good idea. Not only do you get to be one of your favorite characters for a day, you can also make new friends who understand/know who you are.
That's it for today! Thanks for reading!